The past years have shown us one thing, it is that nothing is certain. Everything can change or stop overnight without warning. That's why if there are things you want to do in your life, don't wait. Putting off until later, at the "right time," risks missing the boat and bitterly regretting it.
So, for 2022/23, it's decided! You're going to write your bucket list and, above all, make it happen. Cheer! And to help you fill it, I have compiled 10 amazing things to do before you die list, which I invite you to draw.
1. Admire an aurora borealis

An aurora borealis is nothing more than an observable atmospheric phenomenon near the north pole (the equivalent near the south pole is called an "Aurora Australis").
Visiting the cold top of the world to see the Aurora Borealis is a complete experience. Not only will it boost your love for exploration, but it will also give you the sensation of triumph. Once you are there, looking at the wholeness of it, you'll be able to reminisce, and it is 100% assured that your life will never be the same, in a good way, obviously!
Caused by the friction between solar wind particles and the Earth's upper atmosphere, it manifests as large green light streaks in the sky. Nothing to do, therefore, with the Martians. Nevertheless, it is one of the world's most spectacular and magical natural phenomena and certainly one of the 10 amazing things to do before you die.
2. Learn to play an instrument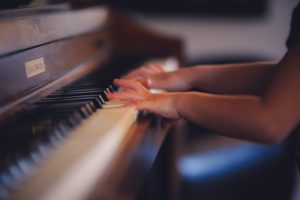 If you didn't have the chance to take music lessons when you were little (and I'm not talking about the recorder massacres organized in colleges…), you might be dreaming of getting started. To learn Wonderwall on the guitar, slap on a bass, or play the piano standing up. And for you, that means a lot.
Playing an instrument teaches you discipline, responsibility and perseverance, important skills to achieve anything in your life. Playing music also fills you with a sense of realization; after all, you should feel good about mastering a difficult song, instrument or chord!
In this case, go for it; there is no age to start. Learning music and the pleasure it provides is a recognized way to work on your memory and concentration!
3. Admire the sunset in Santorini
The sunsets on the Greek island of Santorini have (partly) made its reputation. Located on the crater rim of an underwater volcano in the middle of the Aegean Sea, the island is a little gem.
Your visit to Santorini will be incomplete if you don't spend at least one evening in Oia to witness its marvelous sunset. The town is known as the ideal spot to witness the island's infamous sunset.
You can watch the sky turn fifty shades of candy floss pink, lavender purple, and blazing orange as the sun departs for the day.
Appearances must not fool you. The island is not only sea and sunsets but also beautiful towns to visit, luxury hotels, nature excursions, and much more.
But twilight colors set the white walls of its villages ablaze and are among the 10 amazing things to do before you die.
4. Learn a foreign language
Even if we all learned a language – or two, or three – during our studies, a few years later, we often have nothing, or very little, left of it. So, finally, we know that Brian is in the kitchen. Great, Brian. Use it to do the dishes.
And yet, how practical it is to communicate in the country's language when you travel or fail that in correct English (Yes, I speak yogurt very well).
And that it is pleasant to discover another culture and its particularities through the way the inhabitants express themselves.
If this is one of the things you want to do before you die, it's never too late to get started! While nothing beats traveling to the country to practice, there are plenty of ways to learn from home. You will definitely find one that suits you.
5. Be amazed in front of the Taj Mahal
A large white marble mausoleum dating from the 17th century, the Taj Mahal is one of the 7 wonders of the modern world.
The fifth Mughal emperor built it, Shah Jahan, in 1631 in remembrance of his third but most favorite wife, a soulmate Mumtaz Mahal, a Muslim Persian princess. She passed while accompanying her husband in Burhanpur in a movement to destroy a revolution after giving birth to their 13th kid. So I think we can say that she has earned it, her mausoleum!
This monument is the expression of sentiments in a structural form, so it is considered a monument of love. So, it's a place worth visiting to memorize the love in your life.
A true jewel of Mughal architecture, today it is also an essential tourist spot and a place to absolutely see before you die.
6. Go scuba diving
It has long been a fantasy of humankind to be like a fish in water. Failing to be the man of Atlantis (kisses to you if you have the reference), the man of the rest of the earth has therefore imagined a whole bunch of systems, from the diving bell to the diving suit, to go for a walk underwater.
Formerly reserved for a scientific or military elite, diving has since been democratized, thanks in particular to Commander Cousteau, who, unable to keep his red cap in his diving suit, participated in the invention of the current system with bottle and regulator (true story… or not).
Thanks to these technical advances, you no longer need to be an expert to do your first dive. So today, bubbling underwater is not only a dream; it's something to absolutely do before you die.
7. Visit the Pyramids of Egypt
"From the top of these pyramids, 40 centuries are watching us", exclaimed Napoleon at the foot of the mythical monuments of Giza… And that was two centuries ago. But, as you will have understood, these tombs of pharaohs have genuinely survived the ages. They are even the last of the 7 wonders of the ancient world still visible today.
Ancient Egypt is one of the world's most exciting and oldest civilizations. The Great Pyramids of Giza, the only surviving ancient wonder, along with ancient Egyptian statues and tombs, continue to seize the attention of top archaeologists and, of course, the wider world. To this day, remains of the ancient Egyptian civilization continue to be discovered.
The site includes 3 large pyramids (that of Cheops, Chephren, and Mykerinos), 4 smaller ones (including that of Khentkaous 1st), and the great Sphinx – which is also classified as a UNESCO heritage site. In short, an essential site and a place to put with the 10 amazing things to do before you die.
8. Donate Blood
Something to do not just once in a lifetime, but maybe even regularly. Indeed, thanks to this solidarity and generous act, nearly a million patients are treated each year.
Suppose the procedure may seem quite intimidating at first. In that case, the health authorities are doing everything to make it more accessible, in particular with the deployment of mobile laboratories.
However, who has never come across a blood donation truck?
And even if access to donation remains more difficult for some of us, many associations are working to eliminate discrimination and allow all who wish to donate blood.
9. Climb Machu Picchu
If I tell you that it is a forgotten place discovered at the bend of a path in the Andes Cordillera… No, it is not about the mysterious cities of gold but about the sacred citadel of Machu Picchu. And even if, no offense to the conquistadors, it is not all gold; the unfinished city is a jewel of Inca architecture. It bears witness to the greatness of the empire.
The beautiful ruins of Machu Picchu are one of the best shows and attractions in Peru. This complex, surrounded by peaks and mountains, is one of the most incredible views to appreciate.
And we know that words and photos cannot always summarize this great site. Nevertheless, every skilled or amateur traveler has always wanted to set foot in the well-known Machu Picchu.
Today listed as a UNESCO World Heritage Site, it is also one of the 7 wonders of the modern world. But beyond that, it evokes an intoxicating mix: the mysteries of lost cities, the fascination of vanished civilizations, and Indiana Jones-style adventure. An experience to live at least once in your life.
10. Read and float in the Dead Sea
The Dead Sea, which is actually a lake, has two particularities. First, it is the lowest point on earth since it is located 430m below sea level. And it also has such salinity that you can easily float in it without exerting effort. So all that remains is to release the latest Harlan Coben and read quietly.
The highlight of a visit to the Dead Sea is the cobalt-blue lake itself, whose waters – shared by Israel and the Palestinian Territories on the western side and Jordan on the east – have a salt concentration of 34%, 10 times more than ocean water. The lake is fed by the River Jordan, which is part of the Great Rift Valley, but it has no outlet.
The best place to take a dip on the Israeli coast is Ein Bokek Beach, along the sea's turquoise-hued southern basin. Given a complete makeover a few years back, this wide public beach, sandy and spotless, has lifeguards and presents a combination of free amenities, including shade shelters, changing kiosks, open-air showers, toilets, a paved boardwalk, and evening lighting.
An undoubtedly unique experience and one of the things to experience with the 10 amazing things to do before you die, especially since this exceptional place could well be set to disappear soon.
If you liked this article, we recommend this other one about the ten best electric cars which is equally interesting, click here.